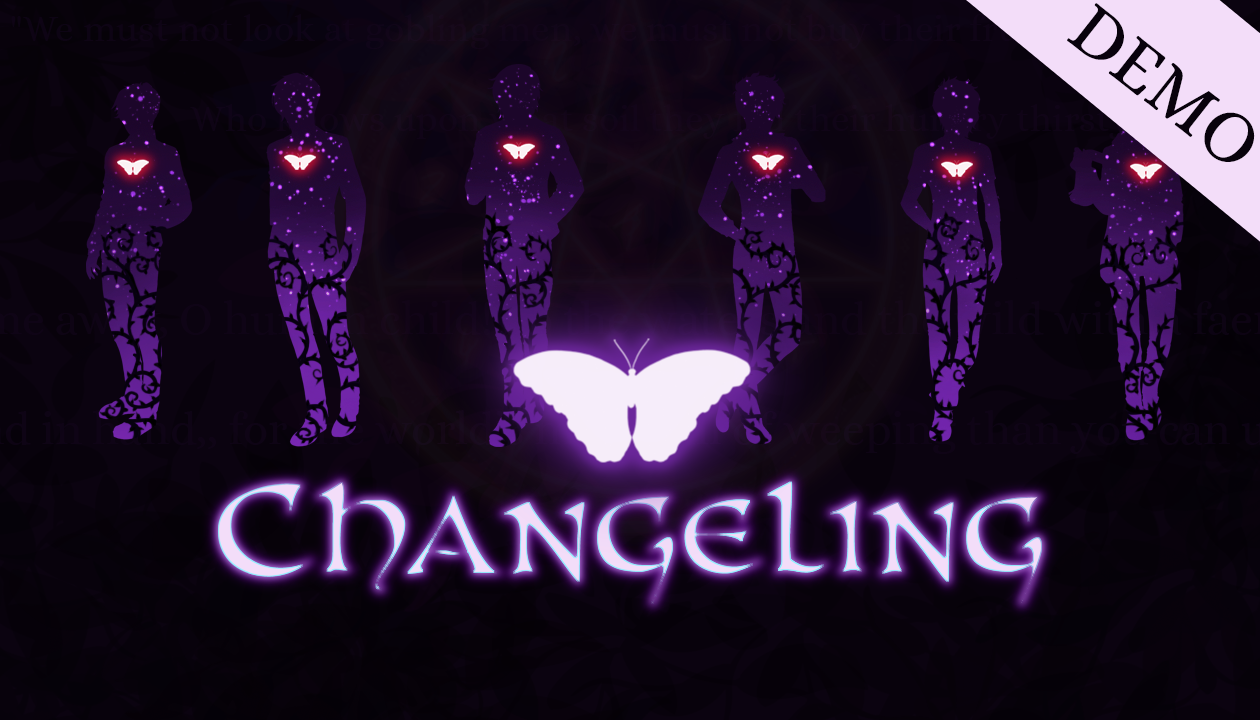 Changeling Demo
Hey everyone! Esh here again. It's been a while since we posted an update here but I've been really busy with a move out overseas so it's been difficult to manage things like writing updates along with everything else! Anyway

Though art's been on a bit of a pause due to me being somewhat busy with getting packed and moving, I'm finally at the new location and have had a bit of time to work on things in the past couple of days. I should have a lot more time in the upcoming week to get back into the art groove.
Sprocket is continuing to work on corrections and fixes based on feedback threads, and is progressing through the routes. She is also doing things like adding in missing sounds, music or sprites along the way.
If you want the full update, please check out our blog over on tumblr!