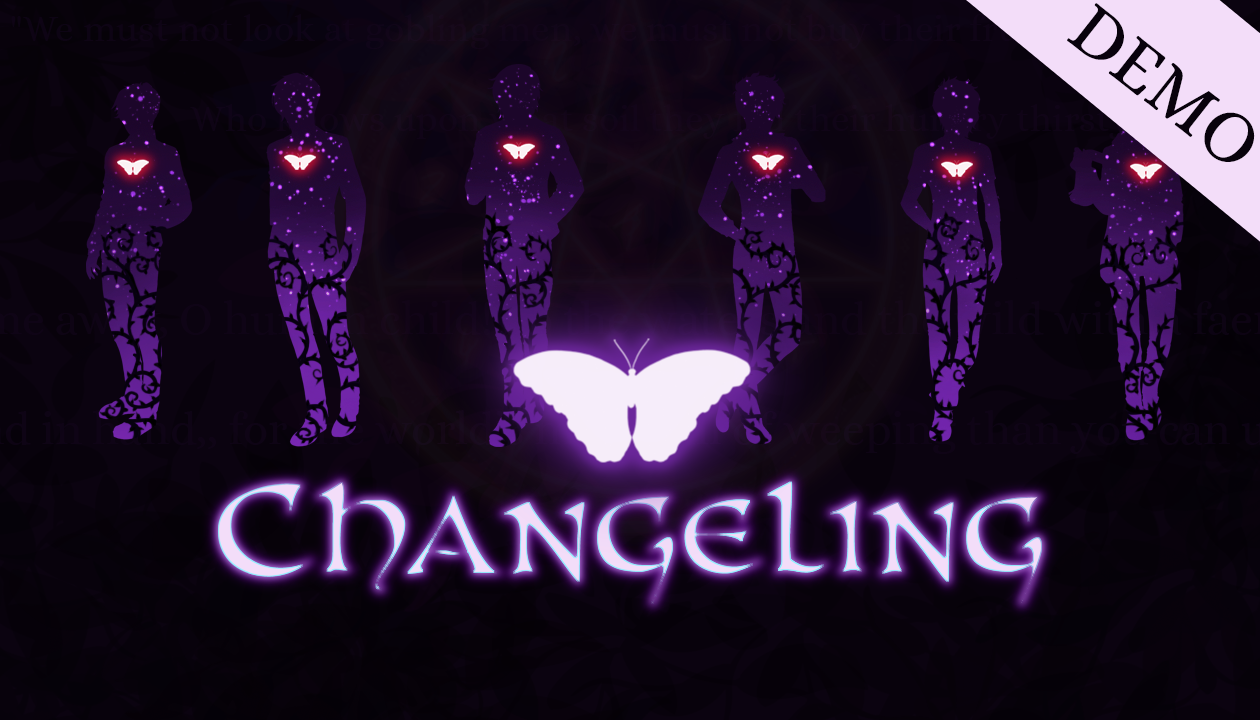 Changeling Demo
Launch is here! My brain is still catching up with what just happened so I can't think of too much to say! It's been a long journey to this point. We've had a lot of people behind us supporting us, cheering us on and encouraging us on hard days. Thank you so much to everyone who helped us get to this point - we are eternally grateful!
We hope you all enjoy the game.
The game has been tested (and tested, and tested and tested) but if you encounter any issues, please let us know!
Thank you all.
~Esh