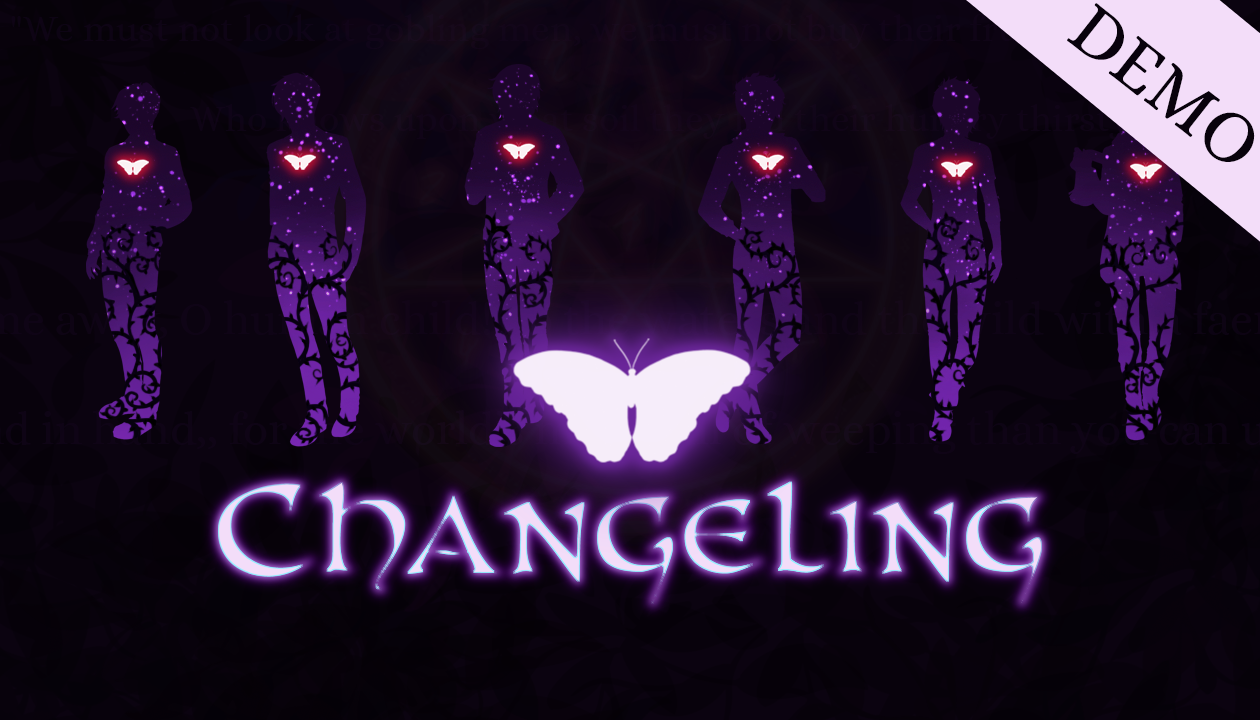 Changeling Demo
That's right, we are finally getting ready to launch this game! Currently, we are planning an end of January/beginning of February launch for here and Steam.
If you have been watching this game for a while, get ready! If you don't follow us on tumblryet, you really should. We are going to be posting teasers and sneak peeks right up to launch! We may also be doing some cool giveaways so keep an eye out for those. And if you want a link to our Steam page? Ask and you shall receive. (Actually, you will receive anyway because we're just nice like that!)
We hope to see you all on launch day and we'll keep you apprised of any updates in the meantime!