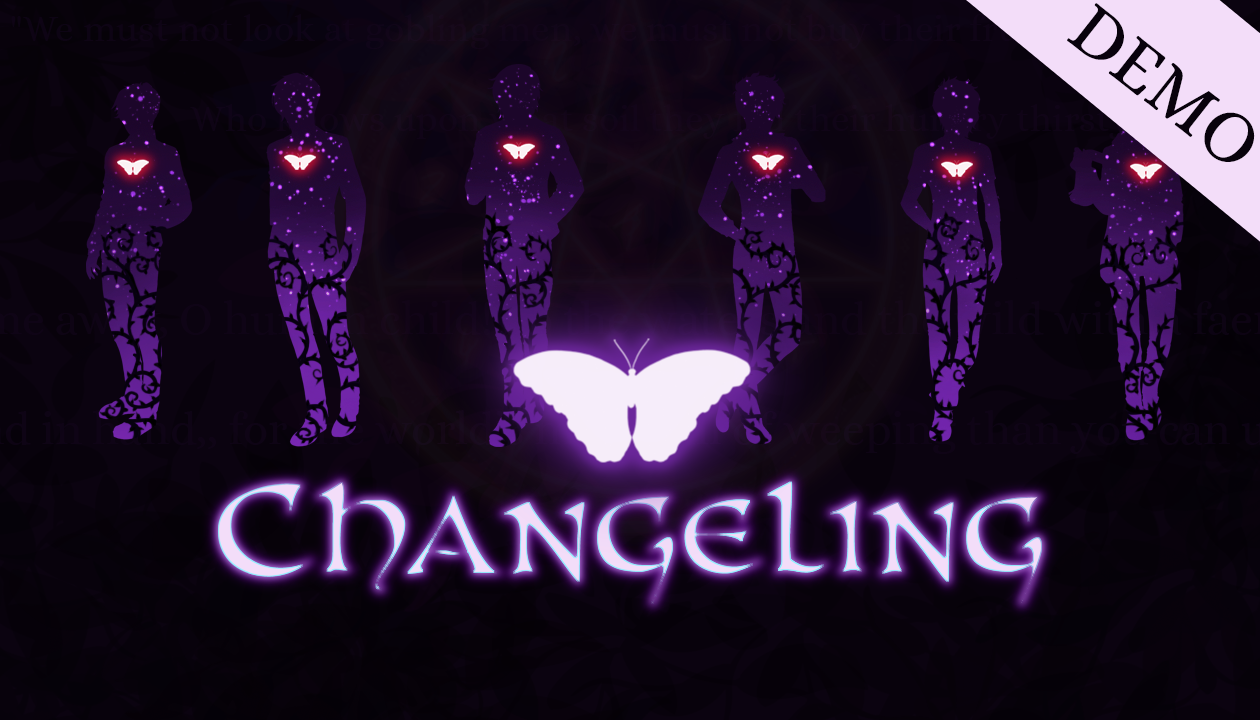 Changeling Demo
Hey everyone! Esh here once again with our weekly update!
As I mentioned last week, Sprocket has turned her attention to corrections for Danny's route. When she's finished with the corrections and fixes, she'll get to work adding in any missing assets his route still has – such as the missing sprites.
I finished up all the sprites that needed to be completed and have started focusing on CGs.
I finished three and a half CGs this week, all from Marc's route. As a whole, CGs are around 40% complete. Hoping to make really fast progress on them now that the move is over.
I'll be hard at work in the upcoming weeks to finish the CGs and Sprocket has been hard at work fixing, cleaning up, and polishing the writing for a while now.
If you want the full update and all the details, please check out our blog over on tumblr!
See you next time! *waves*