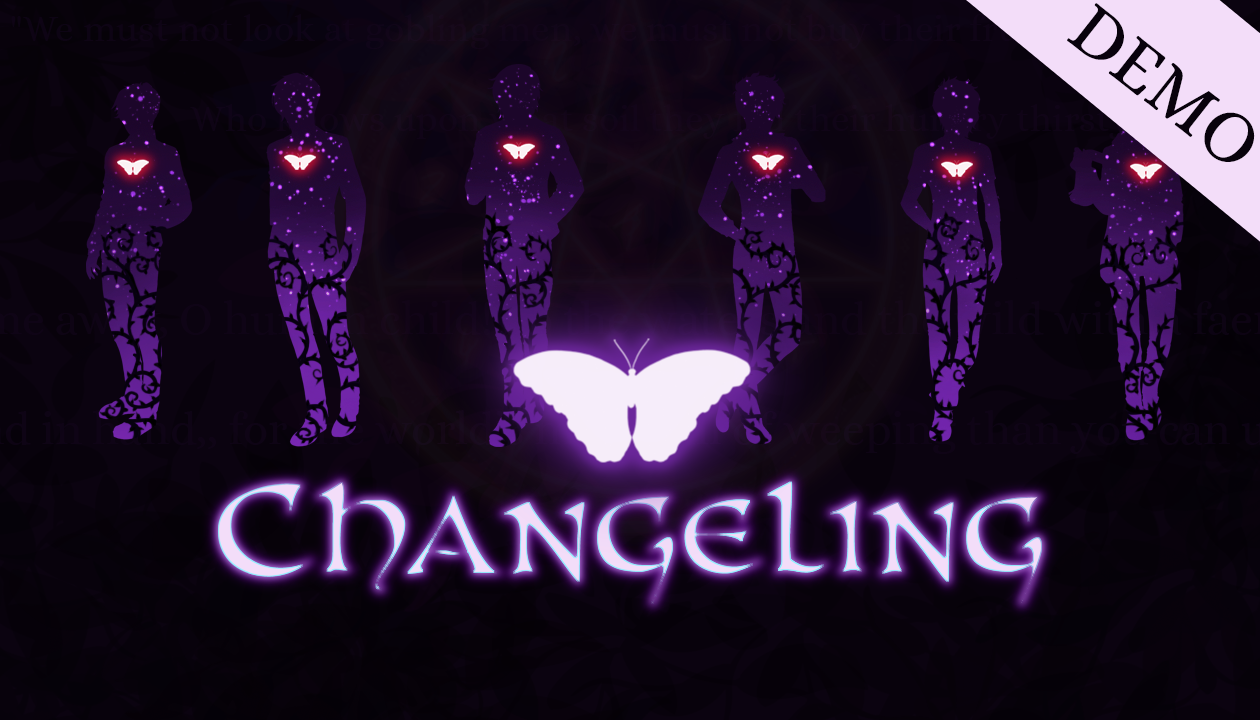 Changeling Demo
Hallo!
Posting another update to our dev log for those inquiring minds who want to know how the heck development on Changeling is going!

The focus right now is coding! We're trying to get the rest of the script imported to renpy and all the sprites coded. Of course, we can't code ALL the sprites since there are a few that aren't finished yet. But we want to get as much coded as possible before shifting focus to finish up the remaining sprites and CGs. We can go back and add those as they're finished.
All the remaining sprites are "extras" with only a couple of short scenes, or route-specific antagonists that appear in a single route and no where else.
Beta testers are currently working through all the new material we pushed out to them last week while we focus on finishing up the coding for Ewan's route.
We're currently to the end of chapter eight with him and have three more chapters to go. While I work on that, Sprocket will be going through to make corrections based on beta testing.
You can find out a bit more about what's going on by checking us out on tumblr (link below).